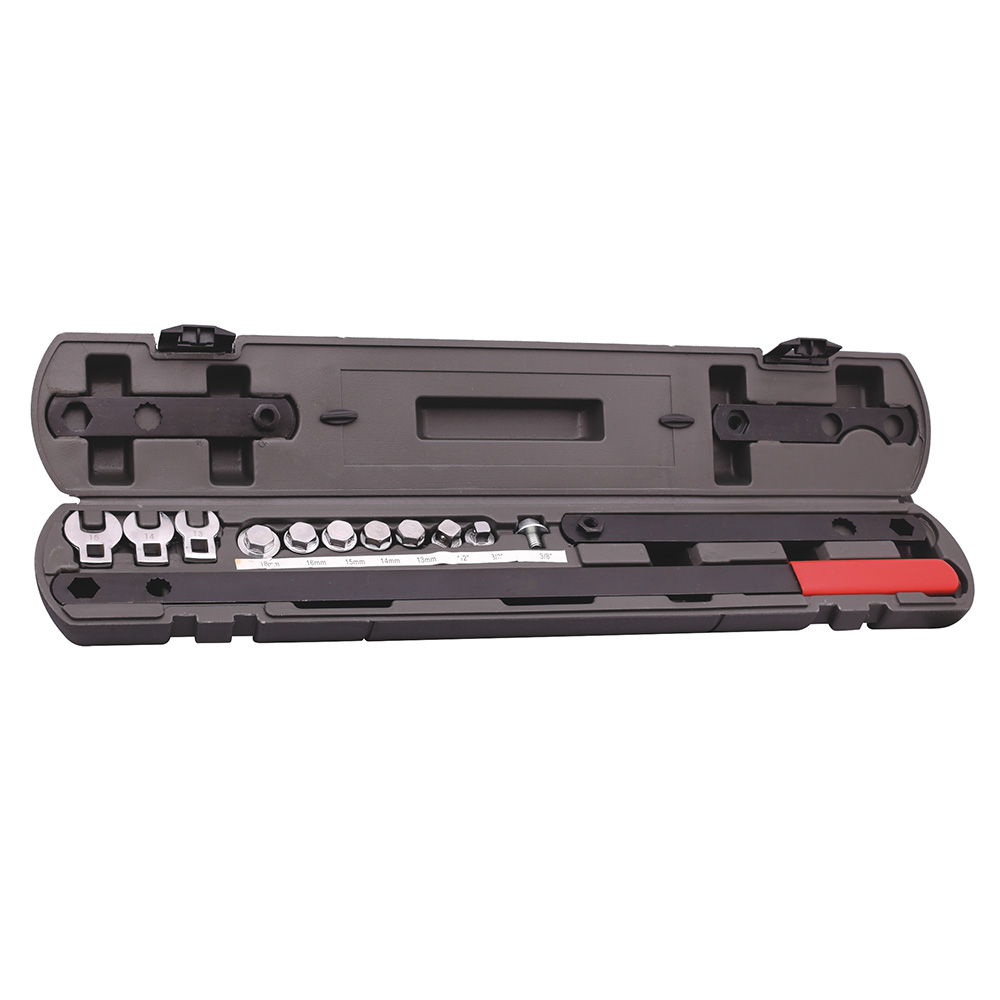 W81006 9Pcs Serpentine Belt Toolset
. Used to service automotive serpentine belts equipped with spring-loaded trnsioners,without having to remove other components.
. Multiple size adapters allow service to most automotive serpentine belt applications.
. Fine ratcheting actionand low profile enables work in restricted areas.
. 7/8"wrench cofiguration allows for quick and easy change of adapters.
. Heat-treated and chrome-plated for strength, durability, and appearance.
YOU MAY LIKE